How do you make decisions in the face of constant change?
EBD works in a range of complex social territories, where high-performance outcomes and a co-design process, are not only desirable, they are a necessity. In this context, conventional design and procurement methods are ineffective, so we offer an alternative.
At EBD we work closely with our clients, using unique research methods to identify the what and the why of change but, most importantly, we design the how of adaptable, technologically enabled environments, to support and shape that change.
Our research and design approach provides a strategic direction and a tailored design response, one that is fit for purpose, using methods that include:
Environmental Prototypes.
Co-design Workshops.
Discovery centres.
All

Community

Experimental

Health

Learning

Residential

Urban Design

Workplace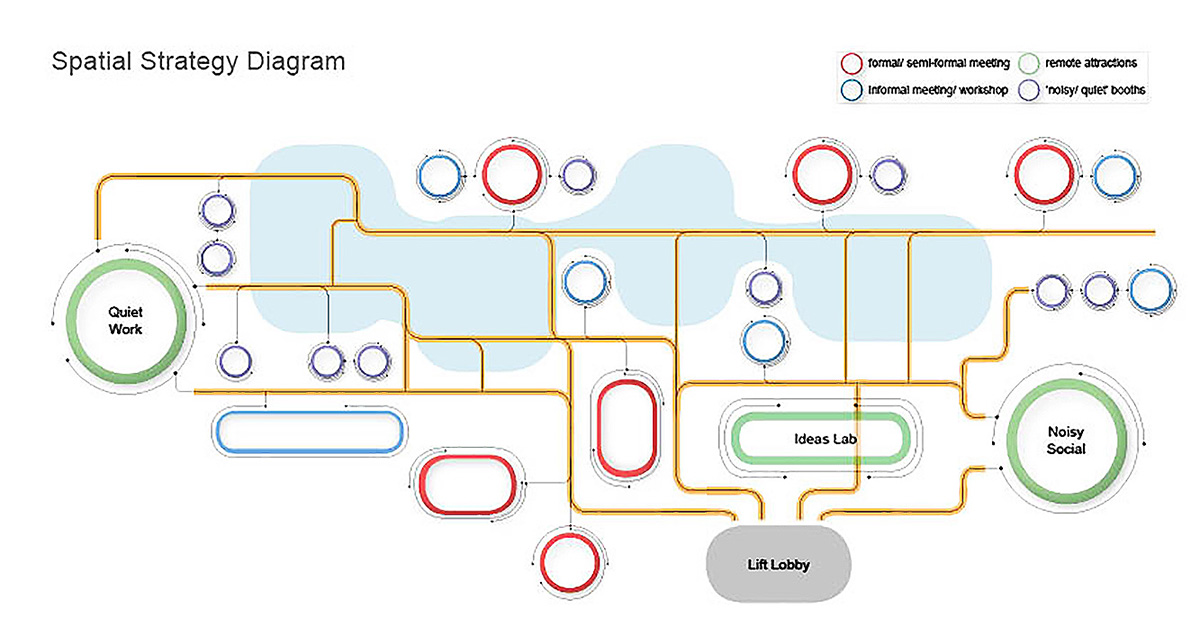 Prototypes:
When large commercial and government organisations are considering a significant modifications to their environment, and/or their operating procedures, we recommend the use of prototype spaces. This approach provides a manageable way to test the social, technical and financial limits of each project, while providing valuable, accurate information for the design of larger projects. In short, we help our clients to plan for the future, minimise risk and target expenditure.
EBD is highly experienced in the design and analysis of prototype spaces, tailored to the unique needs of each client. Among others, we have worked in this way with Monash University, Melbourne Business School and the Department of the Prime Minister and Cabinet.
Workshops:
We work with commercial, government, and residential communities. For each project we design a unique suite of workshop techniques, tailored to the group we are working with. Success is defined by our ability to manage expectations, create a common language, agree on project parameters, identify critical obstacles/opportunities, and explore inclusive solutions.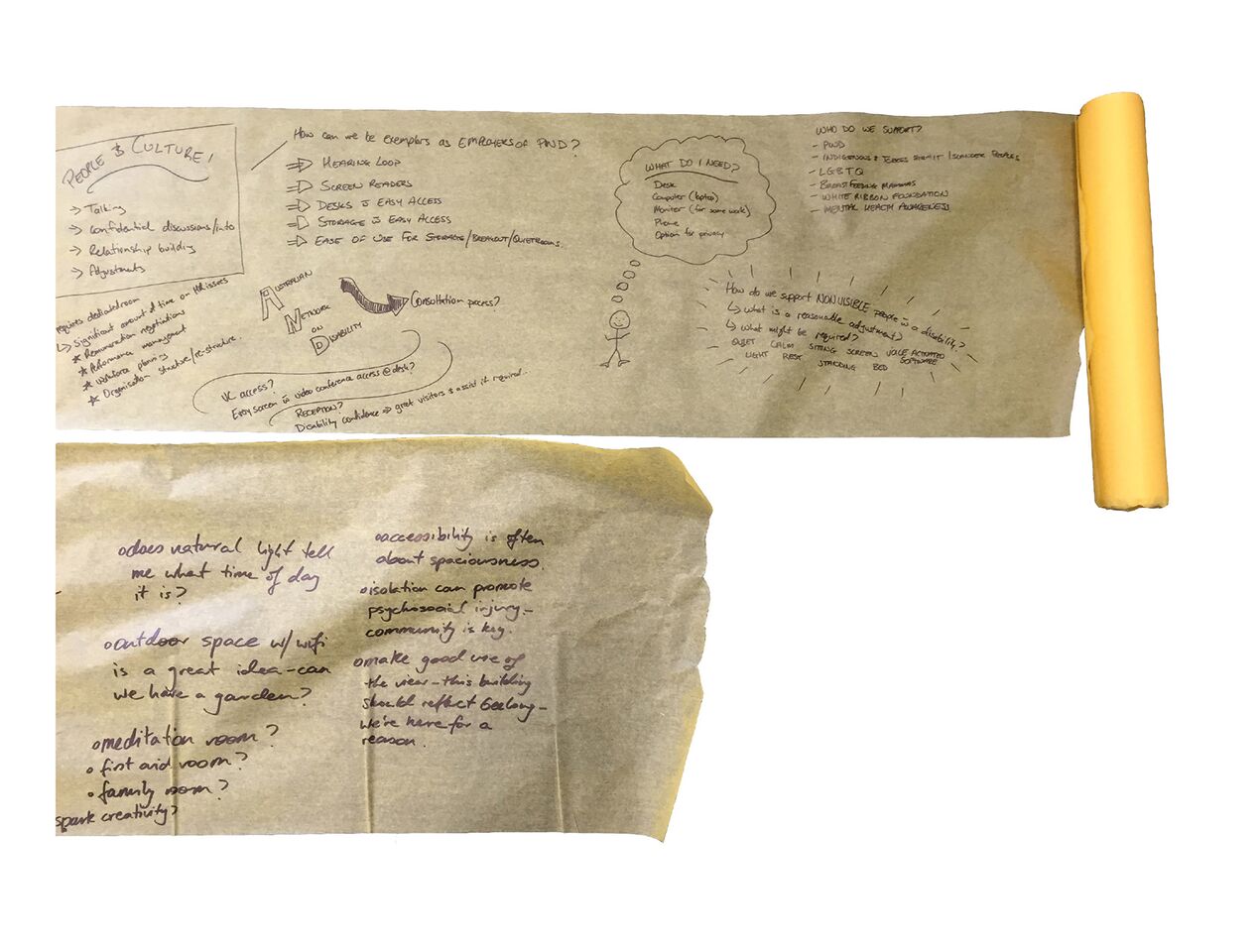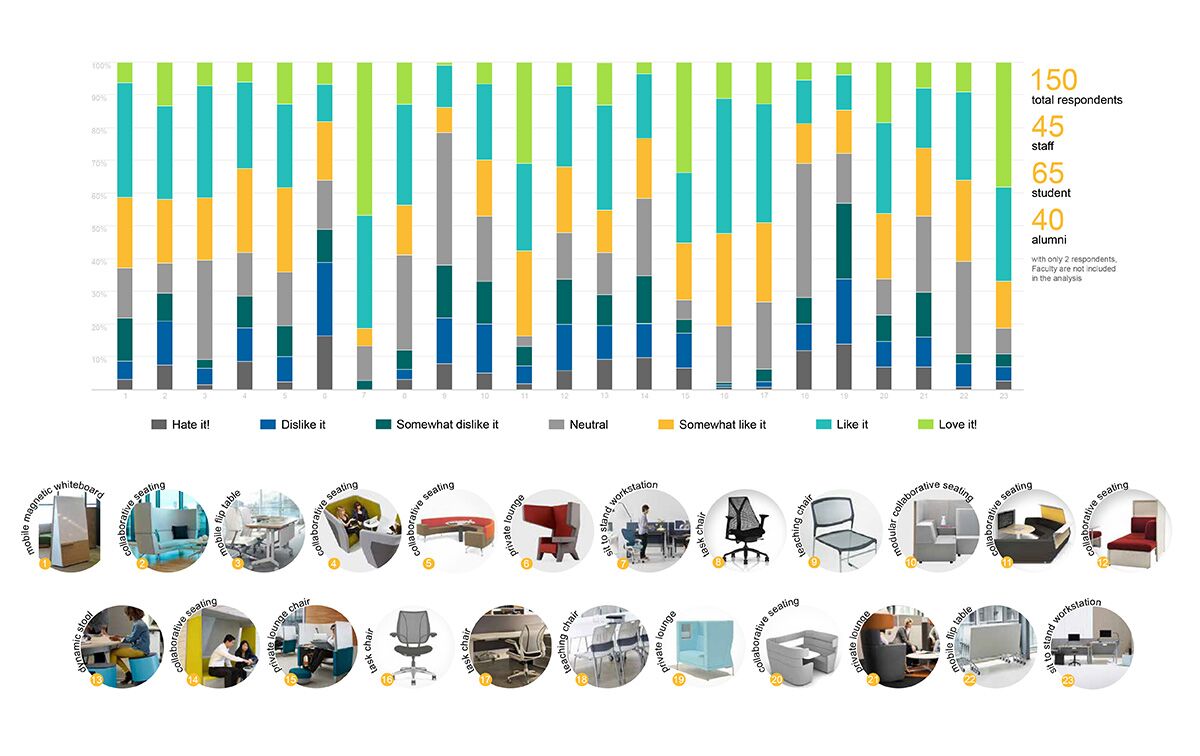 Discovery Centres:
As an extension of the co-design process, we establish physical and virtual discovery centres, where occupants can experiment with potential furniture, finishes and technology, in a real-world environment. Participants provide feedback through workshops and an online portal, and that data informs the final design decisions. The benefit of this participatory approach is that end-users begin to develop a sense of place and connection, even before the space is completed.